We are here to help you. Our customer service and sales staff are understanding to your needs and goals. We work hard to ensure that your experience with Dieco is satisfying, quality assurance and excellent turnaround.
Feel Free to Contact any one of our Customer Service Representatives
by calling (864) 476-8112 or Email us by using the links below.
Kenny Morgan - Manager/Designer
Coast to Coast Door to Door
We ship nationwide everyday. With the delivery services available today, we may very well be able to deliver your product quicker than your local supplier. We are never too far away!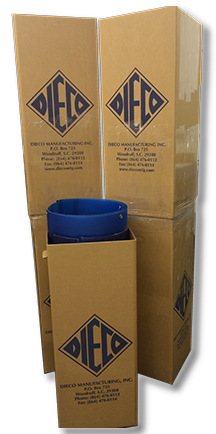 1085 S.J. Workman Hwy • Woodruff, South Carolina 29388
Phone: 864-476-8112 • Fax: 864-476-8114